Dao Hai Phong
Item set
Description
Artist Dao Hai Phong
Dao Hai Phong was born in 1965, during the innovation period contemporary Vietnamese fine art. He graduated from the Vietnam University of Art in 1987, majoring in Cinematic Graphic Design.
He joined the Vietnam Film Studio in 1987 and soon became the chief designer of the studio. He achieved a great success in the Vietnam cinema industry with an award for outstanding design at the Vietnam film festival.
Dao Hai Phong started painting when he was just a child but not until the early 1990s did he decide to become a professional painter. His works mainly inspired by the landscape and nature, like roofs, straws, hills or rows of red trees. He has always been known for his brilliant use and combination colorful colors together to create a mysterious symphony of creativity and human emotion. While human figures are rarely seen in Dao Hai Phong's paintings, there are always elements of life existing through lights and colors.
Dao Hai Phong's artworks are exhibited, performed and included in art collections of Vietnam, Singapore, England, Switzerland and many other countries around the world.

Hoạ sĩ Đào Hải Phong sinh năm 1965, trong thời kỳ Đổi Mới của Nghệ thuật đương đại Việt Nam. Ông tốt nghiệp trường cao đẳng Biên Kịch và Quay Phim Việt Nam vào năm 1987, chuyên ngành Thiết kế đồ họa cho phim.
Ông gia nhập Hãng phim Việt Nam năm 1987 và sớm trở thành người thiết kế chính. Ông đã đạt được nhiều thành công lớn trong ngành điện ảnh Việt Nam, đặc biệt là với giải thưởng dành cho thiết kế xuất sắc tại liên hoan phim Việt Nam.
Đào Hải Phong bắt đầu vẽ tranh khi ông còn nhỏ nhưng đến đầu những năm 1990 ông mới bắt đầu hoạt động như một họa sĩ chuyên nghiệp. Các tác phẩm của ông chủ yếu lấy cảm hứng từ phong cảnh và thiên nhiên, như mái nhà, đống rơm, đồi nói hoặc hàng cây đỏ. Ông được biết đến với việc sử dụng và kết hợp xuất sắc các màu sắc sặc sỡ với nhau để tạo ra một bản giao hưởng về sự sáng tạo và cảm xúc của con người. Tranh có hoạ sĩ Đào Hải Phong hiếm khi có con người, nhưng luôn hiện hữu sự tồn tại của sự sống thông qua ánh sáng và màu sắc.
Các tác phẩm nghệ thuật của hoạ sĩ Đào Hải Phong được trưng bày, trình diễn và đưa vào các bộ sưu tập nghệ thuật của Việt Nam, Singapore, Anh, Thụy Sĩ và nhiều quốc gia khác trên thế giới.
Items
Advanced search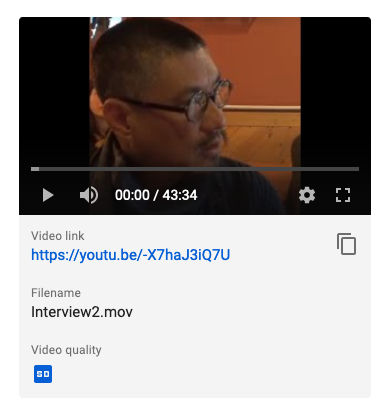 Dao Hai Phong was born in 1965, during the innovation period contemporary Vietnamese fine art. He graduated from the Vietnam University of Art in 1987, majoring in Cinematic Graphic Design. He joined the Vietnam Film Studio in 1987 and soon became th…